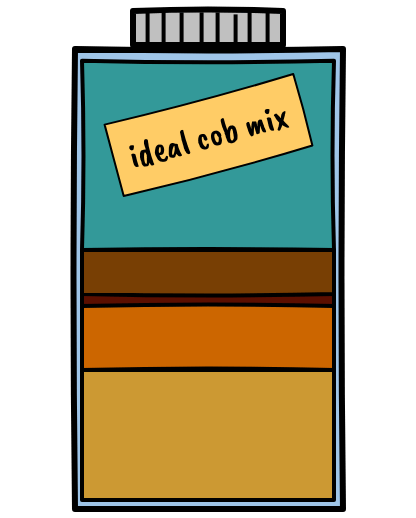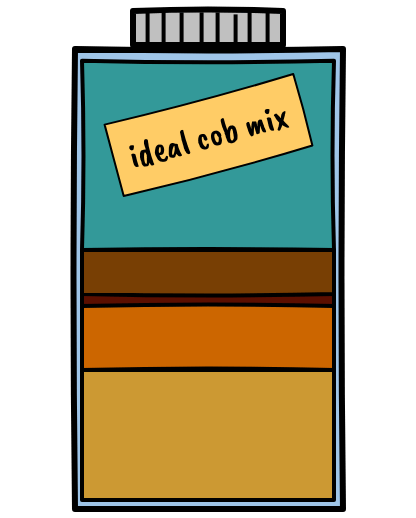 Get our Cob Mix Calculator
Our Cob Mix Calculator can help you to figure out the correct mix for Cob and since it's almost the same mix, also Rammed Earth, Earthen Plaster, and Earthen Floors. Keep in mind that this is only a tool and soils and soil compositions are different everywhere, so to get it completely right you'll have to get a good feeling and adjust the mix. We recommend using the calculator to get a starting point and then creating multiple test bricks that contain a higher sand content on one side and a higher clay content on the other. This way you will get a scale in which you can choose the appropriate mixes for subfloors, walls, scratch and fine coat plasters, as well as subfloors and the final floor layers.
If you could do us a solid too, by subscribing to our updates and forwarding them to people you know that might be interested, that would be a-f…ing-mazing!